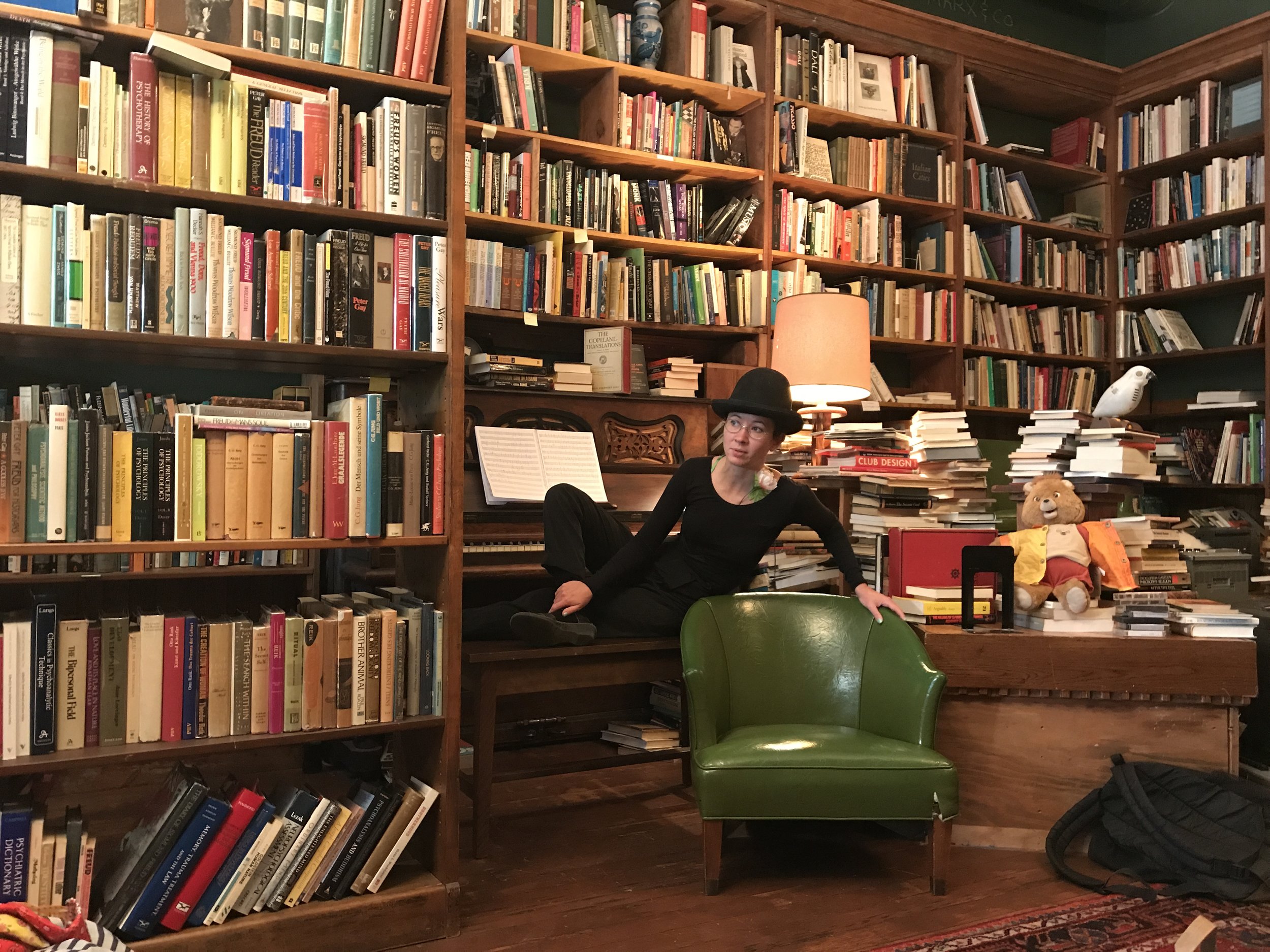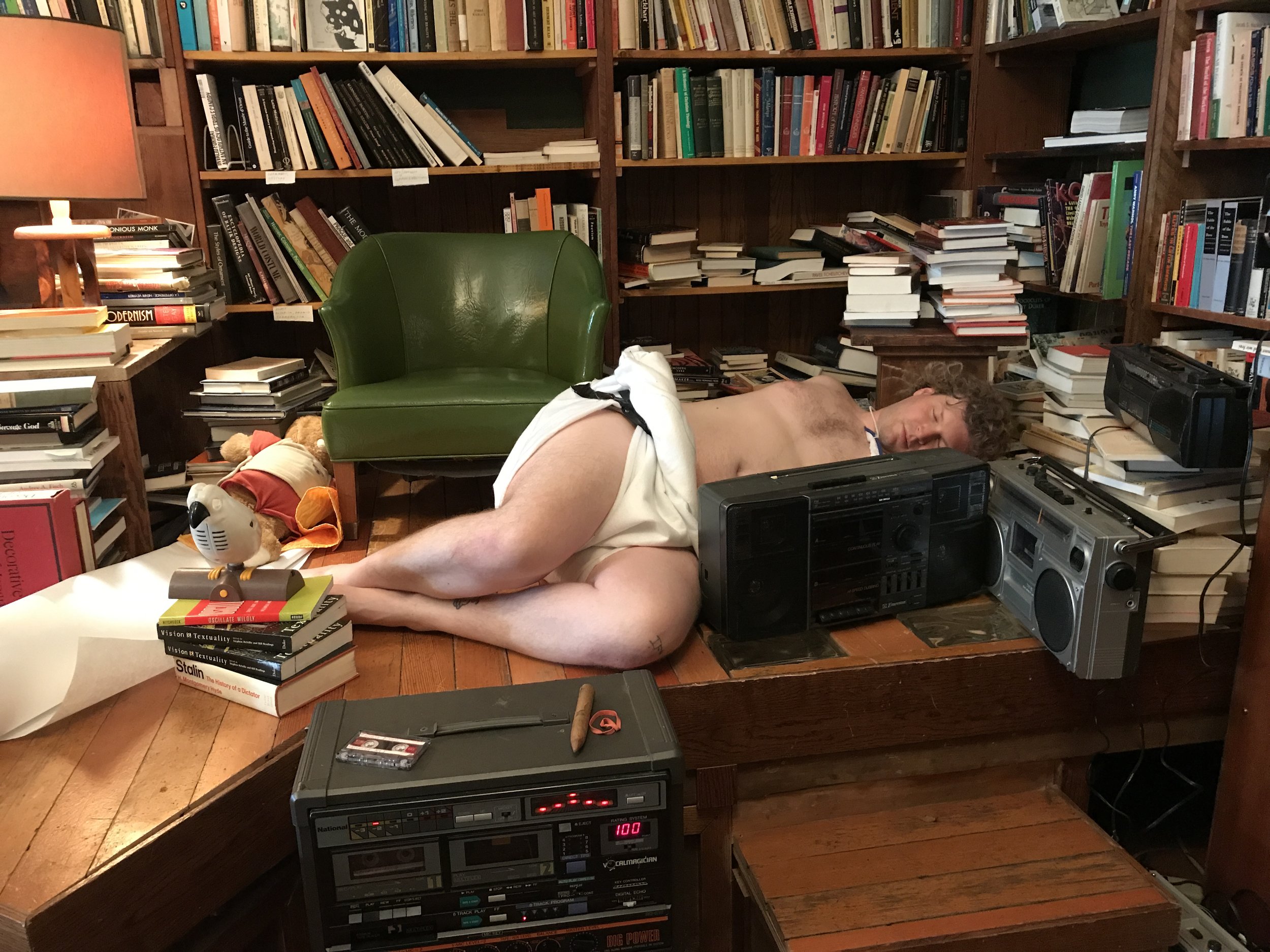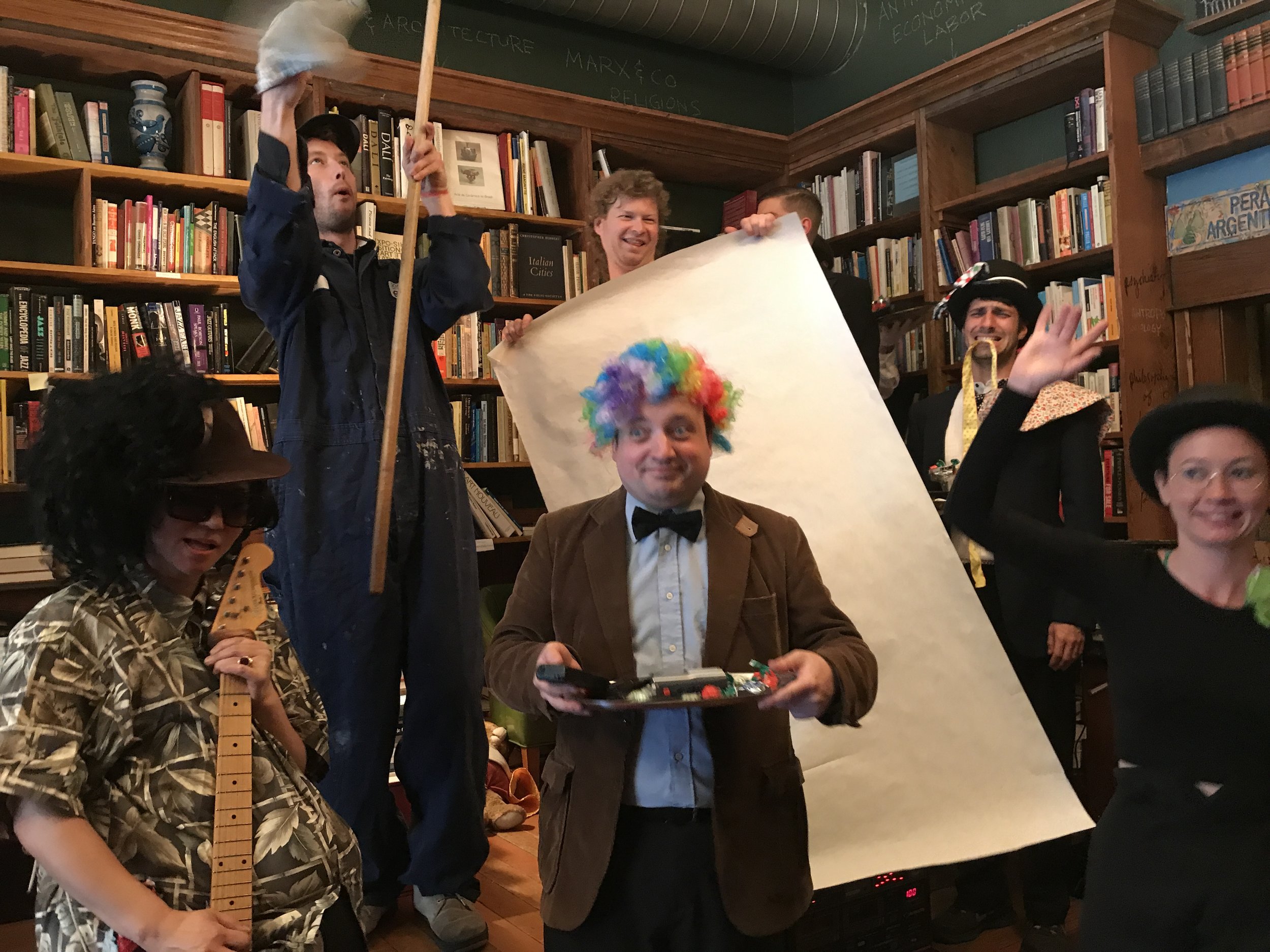 Cassette Butlers is a performance reminiscent of a silent comedy film. Sounds that emit are from the cassettes themselves, not the performers. As novelist, Paul Auster describes silent films, they are "like poems, like the renderings of dreams, like some intricate choreography of the spirit."

There is a mystique and strange beauty when it comes to butlers. Cassette Butlers will charge the space, depicting ordinary butlers "in an unusual context, challenging the observers' preconditioned perceptions…" 1

"…Everything we see hides another thing, we always want to see what is hidden by what we see. There is an interest in that which is hidden and which the visible does not show us. This interest can take the form of a quite intense feeling, a sort of conflict, one might say, between the visible that is hidden and the visible that is present."2
The Cassette Butlers circle and serve patrons and tend to baby Richie Rich on his soap box throne. A murder though takes place with Richie Rich on the floor. WHO DID IT? The Butler?
Well, well...our State of Affairs is a joke. Or is it?? What is perceived power and why take on any abuse? With QAs upon QAs upon QAs through comedy, Mother Foucault will host Cassette Butlers for a one night stand performance. Please join us for our Comedy of Errors in this Deep State of ours.

Act I & Act II: Cassette Butlers 📼🕴️🎶Cole Jon Roy Doig, David Weinberg, Jack Gilbert, Brett Watson & Steve Christman. Richie Rich 👶💰 Nash Nye Roberts. Butler's Brother 🎹🎶 Mary Sutton (with piano compositions created for Cassette Butlers). Patron | Santana 👵🎸 Midori Hirose. Patron | Janitor 🤵🗑️Shane McDonell .

$5 Suggested Donation towards our local non-profit, The Library Foundation to help expand our library's reach to low-income and at-risk youth through literacy programs and cultural experiences.

http://www.libraryfoundation.org/

Footnotes
_________

1. & 2. Rene Magritte. Self-portrait, The Son of Man (1964) challenges the observer's view of the face behind the apple stating, "…the apple, hiding the visible but hidden, the face of the person. It's something that happens constantly.
Cassette Butlers, Friday, July 14, 2017, 6:30pm.
Mother Foucault's Bookshop
523 SE Morrison Street
Portland Oregon 97214
USA